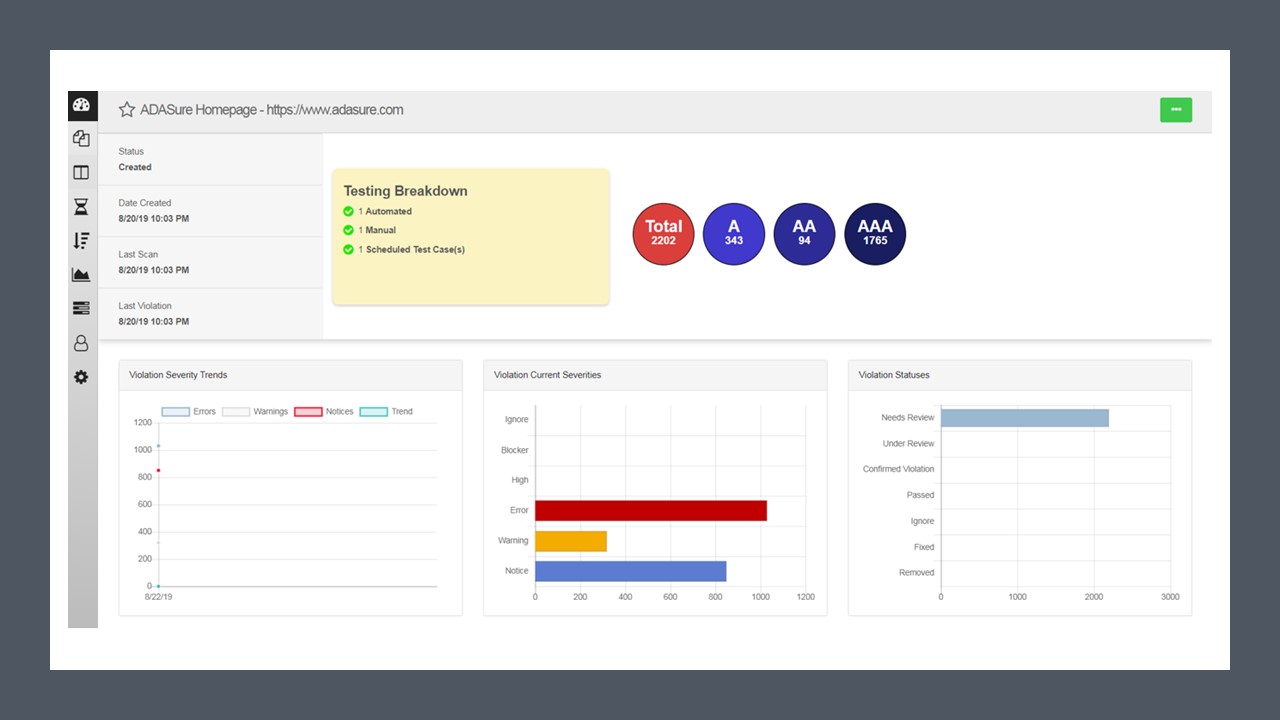 Introducing ADA Assist – The Solution for Digital Accessibility
We have heard from clients for years now about their desire to regularly run a compliance check for their website, generate reports, and have one central location where multiple departments can access the results of these reports.  We also heard a need for insights and not just data. That is why we've built ADA Assist, our own software solution that combines compliance accessibility auditing with advanced issue detection, smart insights, continual scanning, and built-in project management features for your site. 
Our development of ADA Assist was motivated by demand from clients but was also planned and executed to provide the best possible solution available. We leaned heavily on the thousands of audits we have manually conducted, reports we have generated, and our clients' ongoing accessibility efforts to make ADA Assist as complete as possible. Our concern was not with rapid development or getting this solution to market as quickly as possible; instead, we wanted to put our expertise into a format that would help more companies and organizations achieve and maintain ADA compliance affordably and effectively. 
One of the most exciting features of ADA Assist is the continual scanning – your site is crawled every 48 hours to check for new issues. The smart insights included with ADA Assist's reporting gives you a quick-hit view of your site's performance over the course of all reports, allowing you to easily identify areas that still need attention or common misses that you can correct in future iterations. 
Of course, you might be concerned that ADA Assist seems like another in a long list of compliance solutions being pitched to your organization. But we believe in our product and its effectiveness, and we back it up by providing compliance performance certification for your online content. 
To see for yourself how ADA Assist can be the right solution for your ADA compliance needs, schedule a free demonstration with our team today. We're confident that you will find ADA Assist to be the right choice for your organization.