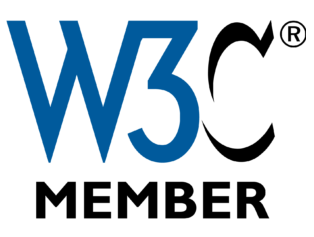 It's official! We are now a member of the W3C!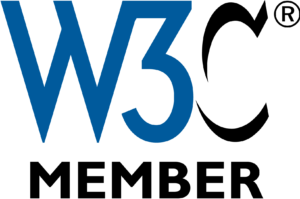 It is with great pride and honor that we announce our acceptance into the World Wide Web Consortium. To be in the organization responsible for the Web Accessibility Initiative is big accomplishment for us. Since becoming a member in September, we have taken advantage of this opportunity and joined a Specialization Task Force so we have more connection and input into the Web Content Accessibility Guidelines (WCAG) guidelines. Early access has proven to be a big help for us. We've already read the editor's draft of version 2.1 and are excited to provide feedback and see the final version which should be published to the public mid-2018.
Our blog posts have slowed over the past few weeks as we shifted our focus on the task force and we are preparing for the 15th International Cross-Disciplinary Conference on Web Accessibility.  We're hard at work at on a paper now and hope to have our submission accepted.  If we're accepted then we welcome you to join us in Lyons, France next year from April 22-24.
As a group of computer techies at heart, it is still a special treat to receive emails from the likes of Tim Berners-Lee! We are honored to be able to help with website accessibility and help disabled users with digital access.
Thank you W3C.  We are proud to be part of the international standards organization for the internet.